Aluminum luxury yachts: Why aluminum luxury yachts are popular and loved
---
Now with the development of the economy and the improvement of the quality of life, the yacht began to gradually into the life of the people. Among them, aluminum alloy luxury yachts are quite popular, the following is a specific introduction to the aluminum alloy luxury yacht why popular favorite.
1. aluminum alloy luxury yacht aluminum will not rust, corrosion or rot, and can withstand temperatures of -200 ℃, which means that the aluminum alloy luxury yacht to any place, can withstand the bad weather.
2. Aluminum luxury yachts with aluminum hull and superstructure are not only strong and light, but also have faster speed and less fuel consumption. At the same time, aluminum luxury yachts have excellent strength and resistance to blows, making aluminum luxury yachts more resistant to external blows than composite boats.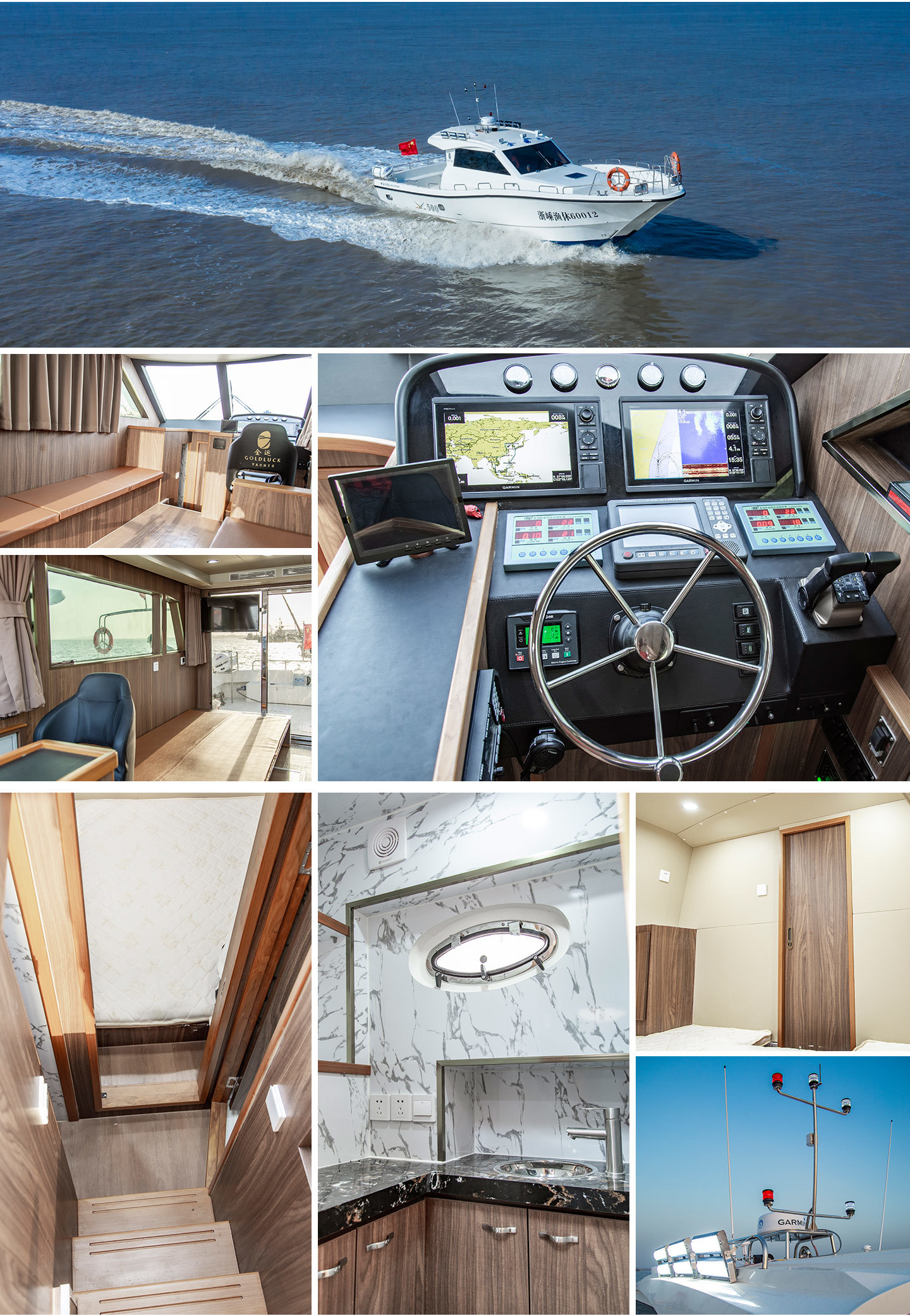 3. Aluminum luxury yachts aluminum will not burn in the atmosphere and will not catch fire, given the advantages and functionality that aluminum offers, many navies and coast guards use aluminum boats.
4. Aluminum luxury yachts with aluminum hulls are more environmentally friendly because the aluminum is fully recyclable and will not depreciate significantly when reselling the boat.
Ltd. is mainly engaged in high-speed leisure sea fishing boats, fishing boats, official boats, aluminum alloy luxury yachts, domestic fiberglass fishing boats, pilot yachts, 22-meter channel taxi boats, official boats, fiberglass fishing boats, luxury commercial boats and other products, the company adheres to the market-oriented, technology-supported, production-oriented, quality-based, service-guaranteed business philosophy welcome to come to consult! Cooperation!