A specific overview of the factors influencing the price of fishing boats
---
Now with the development of the economy and the improvement of the quality of life, fishing boats began to gradually into the life of the people. But the price of fishing boats in the market varies, and its influence factors are many, the following gold yacht for you to introduce the specific.
Fishing boat size
Small fishing boat price is relatively cheap. The larger the yacht, the higher the price is relatively speaking. The larger the volume, the more space available on the yacht, some large yachts have 3-4 rooms, the yacht can be used as a water mansion. Smaller yachts are suitable for people who just want to play with yachts and are short of money to buy.
Fishing boat machinery
The main engine and other machines on the yacht are also a determining factor in the price of the yacht. There are domestic and imported machines. The domestic ones generally use Weichai, Yuchai. Imports of Volvo, the United States Mercury and many other foreign well-known brands. This machine price gap at home and abroad is still quite large.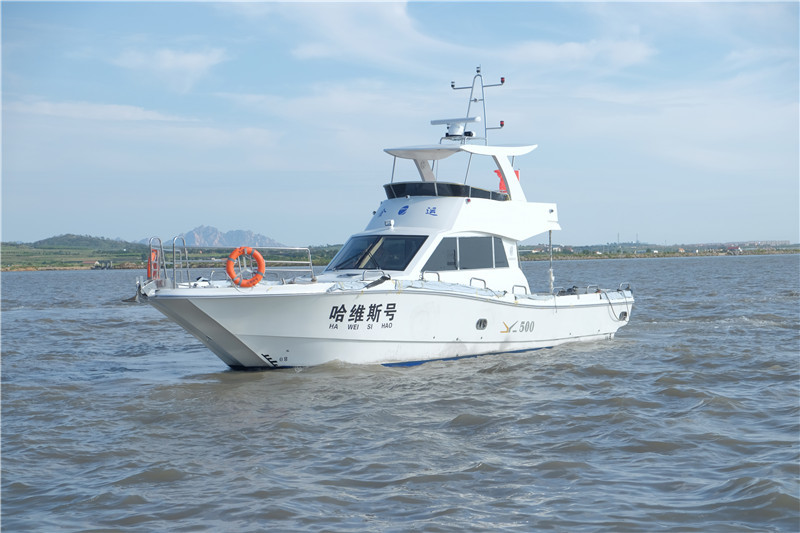 Outfitting part of a fishing yacht
This part accounts for a certain percentage of the price of the yacht. This part is entirely a reflection of the user's personalization.
Domestic and foreign fishing yachts
The price of foreign yachts is higher than that of domestic yachts. The same yacht, the same design, the cost of domestic and foreign only one-third to one-half of the foreign.
Mainly engaged in high-speed leisure sea fishing boat, professional fishing sea fishing boat, official boat, aluminum alloy luxury yacht, domestic fiberglass fishing boat, pilot yacht, 22-meter channel taxi boat, official boat, fiberglass fishing boat, luxury commercial boat and other products, the company insists on market-oriented, technology-supported, production-based, quality-based, service-guaranteed business philosophy welcome to consult and cooperate!