GOLDLUCK talk about the advantages of fiberglass fishing boat
---
FRP is widely used in many places as a material with many advantages. Fishing boat is one of them. Many people still don't know much about FRP fishing boats, this time JinYun Yachts will introduce the advantages of FRP fishing boats.
FRP has high hardness and can withstand both tensile stress and bending, compression and shear stress. Because it has the strength of steel, but also contains the glass component of corrosion resistance and other properties, so the change was vividly called the glass steel.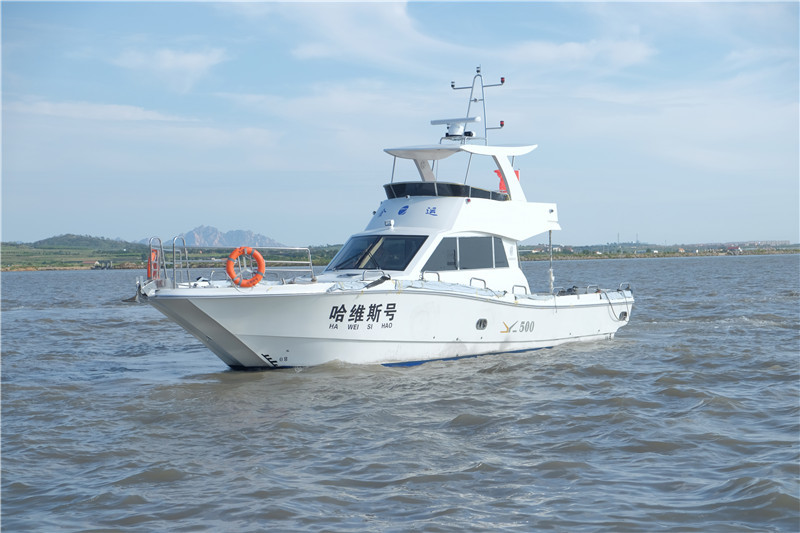 In addition, the hull of fiberglass fishing boats is also very hard, so this material is not afraid of minor or even serious collisions. Fiberglass fishing boats are also very environmentally friendly compared to other materials, as long as the fiberglass material does not burn, it is an environmentally friendly material.
Because of its high plasticity, the shape of the fishing boat can be changed, and some creative designers can design very cool fishing boats.
Ltd. is mainly engaged in high-speed leisure sea fishing boat, professional fishing boat, official boat, aluminum alloy luxury yacht, domestic FRP fishing boat, pilot yacht, 22m channel taxi boat, official boat, FRP fishing boat, luxury commercial boat and other products, the company insists on market-oriented, technology-supported, production-based, quality-based, service-guaranteed business philosophy welcome to Consultation and cooperation!