Leaders of Weihai City Federation of Industry and Commerce went to Golden Fortune Yacht Company Limited for observation and research
---
On May 9, 2020, Miao Jianchen, Vice Chairman of Weihai City Federation of Industry and Commerce, Han Qiang, President of the Association of Extra-Party Intellectuals of New Social Strata, and a dozen other people came to Weihai Jin Yun Yacht Co.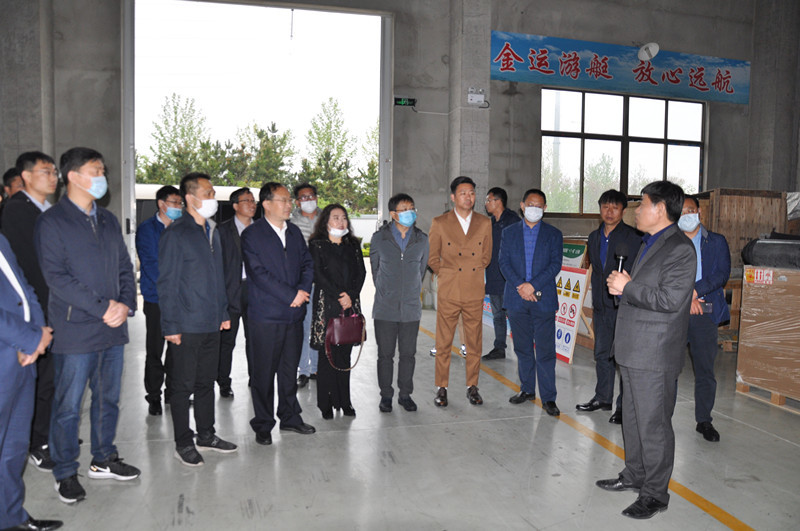 Ltd. accompanied by Yu Wenhua, chairman of the board, Yu Wenhua for the current domestic and international epidemic how to achieve strategic breakthrough, how to crack the industry crisis for a detailed explanation, in the industry overall decline, the market downturn, the industry chain and supply chain are more affected, JinYun yacht to achieve more than 30% growth in sales performance over the same period last year, achieved more business results.
During the research process, Chairman Yu Wenhua also gave a detailed explanation on enterprise management and research and development, market operation and talent construction, and led the leaders of the observation group to make a site visit to the 70-foot luxury yachts being manufactured by the company, and made the enterprise's entry into luxury yachts a new strategic goal for enterprise development.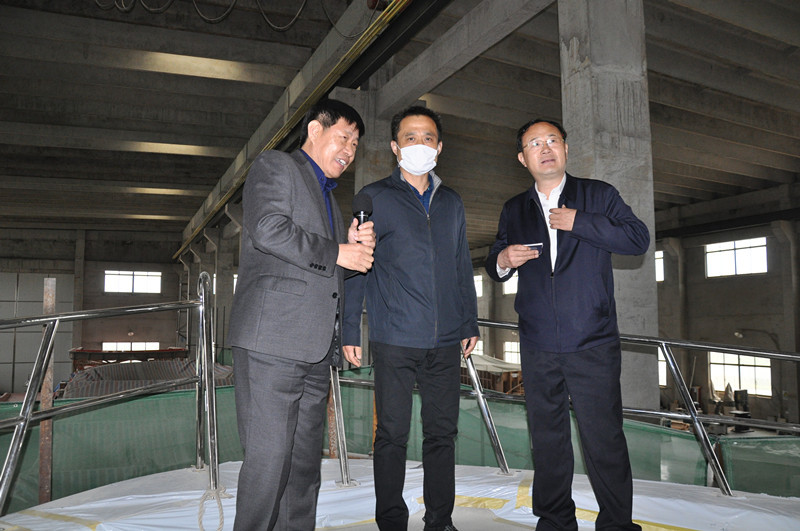 Finally, Yu Wenhua and the leaders of the visiting group went to the construction site in the rain to have a site visit to the second phase of the company's planning and construction. Vice Chairman Miao Jianchen and President Han Qiang gave full affirmation to the company's development plan, and considered that JinYun Yachts has clear ideas on strategic options and business thinking, and its methods and strategies are forward-looking, which is worthy of reference for all enterprises, and encouraged JinYun Yachts to speed up the construction of the industry chain and build higher quality yachts.