The tenth China Weihai International Fishing Gear Fair ended
---
The afternoon of October 15, 2017 China Weihai International Fishing Gear Expo came to an end at the Weihai International Expo Center.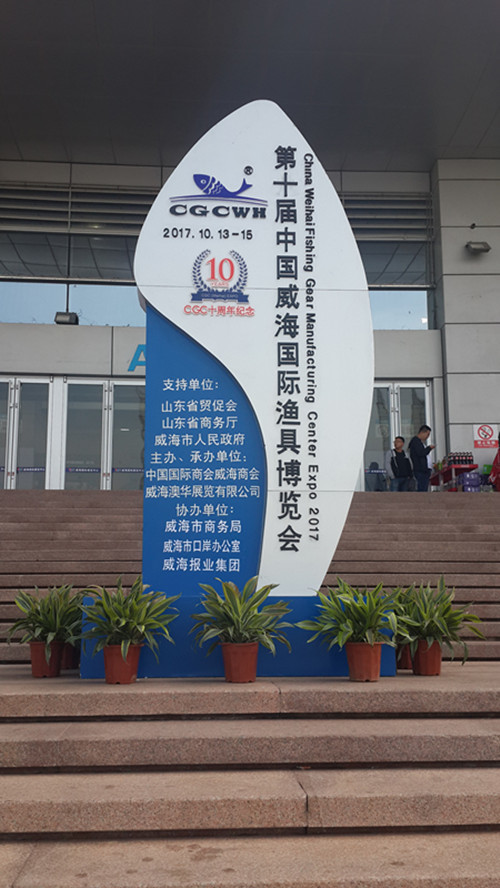 This year's Fishing Expo is not only a comprehensive platform for enterprises to negotiate trade, exchange information, seek cooperation and expand markets, but also a gas pedal to speed up technological innovation, product development and promote the rapid transformation and upgrading of the fishing tackle industry. In addition to exhibiting fishing tackle products, there are various types of fishing-related outdoor leisure products, yachts, fishing boats and machinery exhibitors increased, adding color to the exhibition.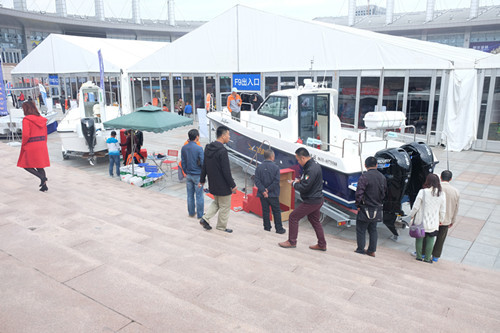 There are more than 1,700 international standard booths, 829 domestic and foreign fishing tackle enterprises exhibitors, more than 2,500 domestic and foreign professional buyers to negotiate and trade. The high level of internationalization is the distinctive feature of this year's Fishing Expo, 17 international exhibitors from the United States, Italy, Malaysia and other countries and regions attended the exhibition, 276 companies from 60 countries and regions, 587 international traders came to discuss procurement, covering a record high.
The JY350 and JY280 leisure fishing boats and professional fishing boats exhibited by Golden Fortune Yachts attracted the attention of sea fishing enthusiasts with different needs, especially the JY350 leisure fishing boat was highly evaluated by the visitors.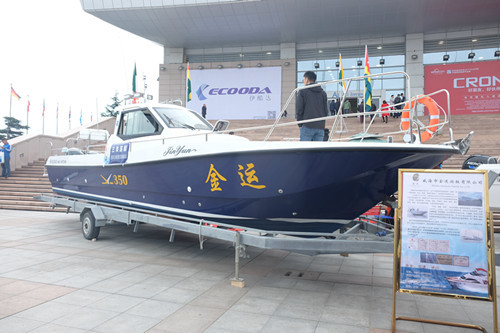 With the improvement of the leisure fishing industry chain, the diversified development of fishing methods, the demand of anglers for outdoor and boats is also increasing day by day, to further integrate resources, build yacht brands, strengthen fishing exchanges, expand boat cooperation, grow the yacht industry cluster, share the fun of blue leisure fishing, and win a broader and better future.