The inaugural meeting of Weihai City Yacht Industry Association was held in "Qiaoxiang" cruise ship
---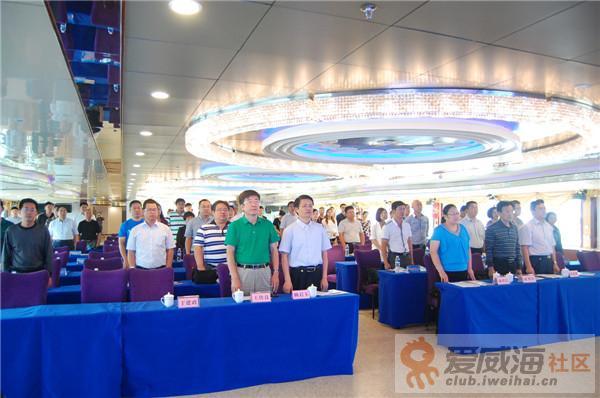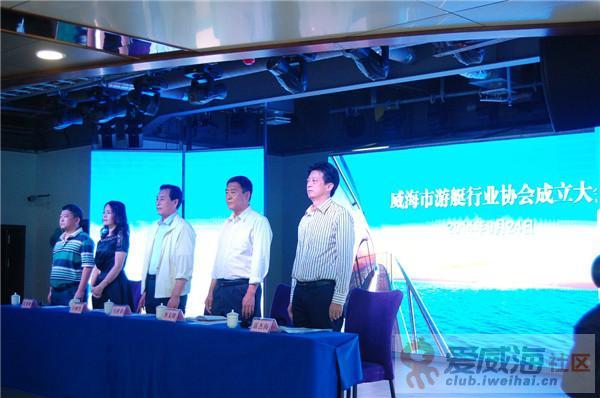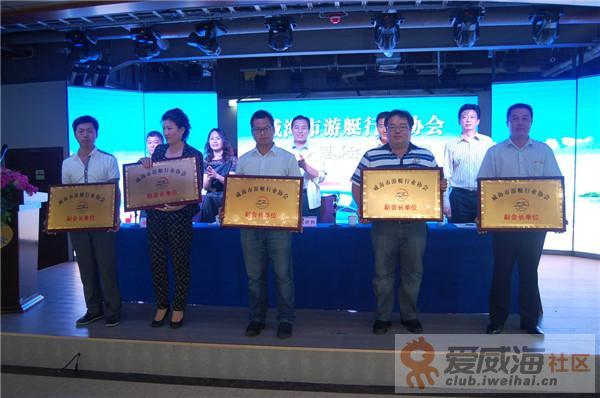 Ltd., Weihai Zhongfu Xigang Boat Co., Ltd., Weihai Haifei Yacht Co., Ltd., Weihai Qiaoxiang International Tourism Co. "Qiaoxiang" cruise ship was held.
After more than half a year of efforts, the preparatory committee has completed the preparatory work, and decided to hold this meeting on September 24, 2014, aiming to lead the way for the yacht industry in Weihai, coordinate the organization of all relevant enterprises and institutions in Weihai as well as yacht shipbuilding companies and other resource sharing, jointly develop and research new yacht ships, and contribute to the yacht industry in Weihai.
Attending this inaugural meeting were Ma Shihe, secretary of the party group of the Standing Committee of the People's Congress of Weihai City, Li Wenming, director of the Bureau of Ship Inspection of Weihai City, Miao Jiehai, general manager of Weihai Westport Yacht Co. The directors and member units. Ltd. as the president of Weihai Yachting Industry Association, Wu Zhongyou, general manager of Weihai Zhongfu Xigang Co. Jiang Junning, General Manager of China Pacific Property Insurance Co.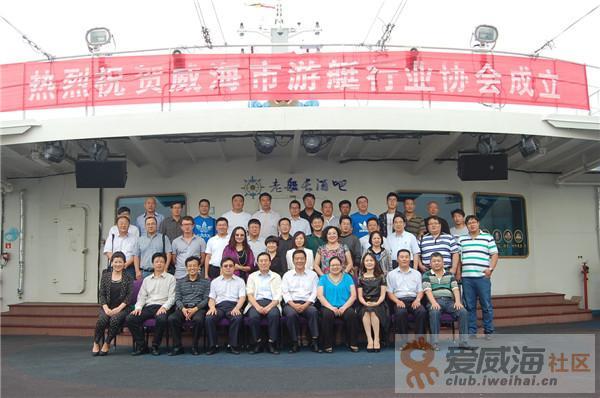 Weihai City Yacht Industry Association is a local organization engaged in yacht design, research and development, manufacturing, sales, training, repair, maintenance, supporting projects in the Weihai area, serving the industry, member units and government departments, playing the role of a bridge and link, carrying out the investigation, collection and collation of basic information on the yacht industry, publishing work, providing the basis for the relevant government departments to formulate relevant industry policies and industry development planning. For the enterprise production and management decision-making services. According to the general manager of Weihai West Port Yacht Co., Ltd, Miao Jiehai, Weihai's yacht industry is currently in the leading position in Shandong and even China's market, and the inflatable boats and yachts used in many parts of the country are from the Weihai market.