Goldluck Yacht are exported to foreign markets
---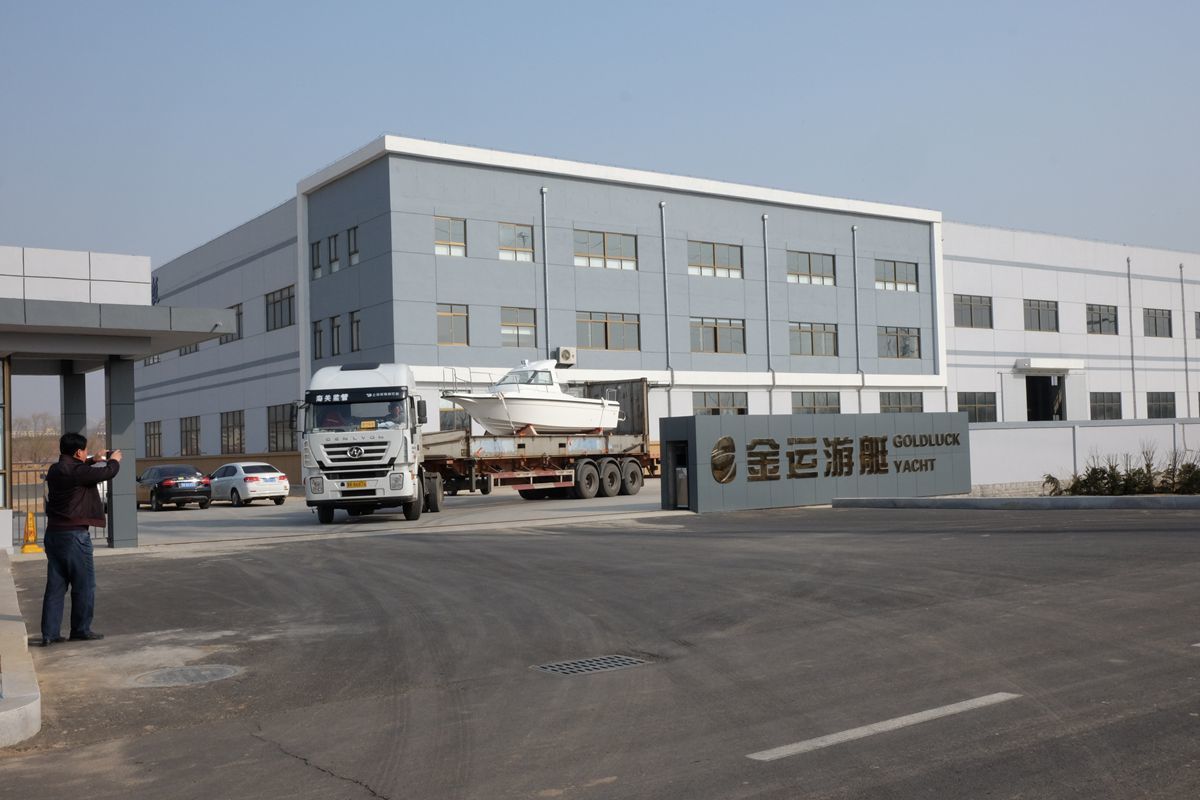 With the booming development of Weihai fishing tackle industry and yachting industry, domestic and foreign tourists are more and more favorable to the city's yachts and fishing boats products, and the city's yacht market has been developing rapidly. Weihai yachts have long been exported to overseas is not a new thing, but it is still rare for FRP fishing boats.
Today, our JY230 model was successfully shipped to Korea. The export of our own brand yacht "Jinyun" proves that the quality of our FRP yachts and fishing boats has reached the international level. We will continue to open the door of the international market and promote further strengthening of international market competitiveness.
Goldluck Yacht Company invited Korean senior yacht engineers to design and produce series of yachts and fishing boats specially for us. Our production philosophy is "regard product quality as the life of the enterprise", and we strictly follow the requirements of "ISO9001 Quality Management System Requirements" and "Yacht Classification and Construction Specifications", etc. for production and management. The three types of boats that have been launched have been recognized and praised by the community for their exquisite craftsmanship, unique design, smooth lines and other performance advantages.
Goldluck Yacht is committed to providing perfect service to customers with professional yacht building technology, we invite you to come!