GOLDLUCK Yantai show ended successfully!
---
2015 China (Yantai) International Fishing Tackle, Boats and Outdoor Products Expo opened in Yantai International Expo Center, Weihai Jin Yun Yachts brought the classic JY-230 boat type fishing boat to the exhibition.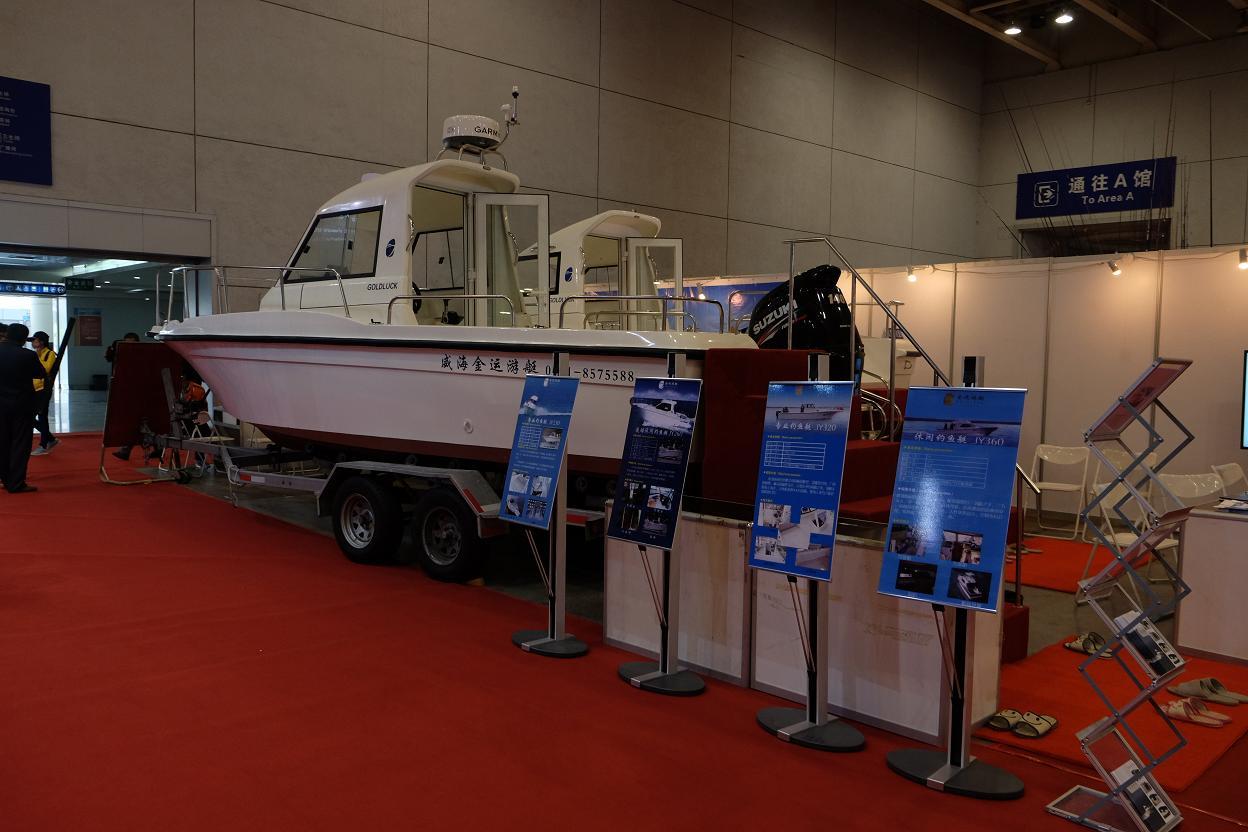 Ltd. produced JY-230 fishing boat attracted buyers from many countries and regions such as China, the United States, Russia, France and Korea, as well as fishing and outdoor enthusiasts to visit and consult. The JY-230 fishing boat not only received wide recognition from professional buyers at home and abroad, but also received unanimous praise from the general public, and the exhibitors showed their urgent demand and desire for the yacht. In the short three-day exhibition, we received nearly 1,000 people on board to visit and visit, a total of more than 150 potential customers registered, 8 people signed on site, 32 intended customers, 68 developable customers, so far the exhibition was held very successfully, and we hope that in the next exhibition, we will have more harvest!