2016 Weihai Spring Fishing Tackle and Accessories Expo successfully concluded
---
The three-day 2016 Weihai Spring Fishing Tackle and Accessories Expo opened grandly at the Weihai International Convention and Exhibition Center on March 25, 2016. The opening ceremony had more than 80 brand enterprises and friends from all walks of life participated in the awarding ceremony of the General Administration of Sports of China and CAA of China Fishing Sports Association.
This exhibition is full of fishing tackle manufacturers, more outdoor supplies and water sports supplies and other manufacturers to boost the engine. The four best-selling fishing boats "JY260, JY230, JY210 and JY160" carried by Weihai Jin Yun Yacht Co., Ltd. were again favored by the majority of dealers and sea fishing enthusiasts, who stopped by to consult and negotiate, and boarded the boats for experience.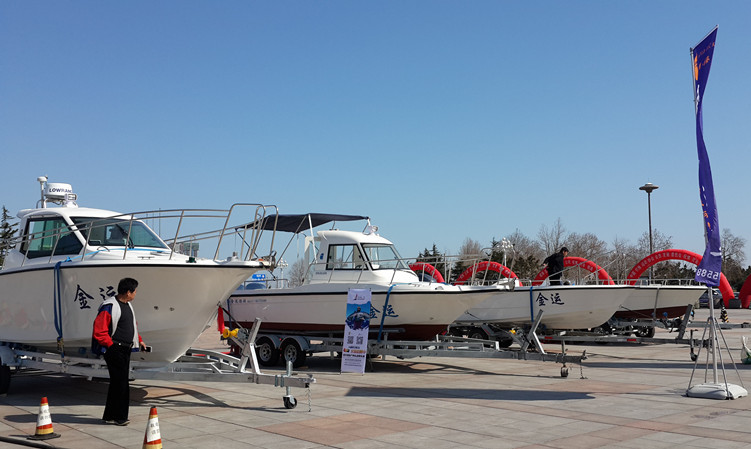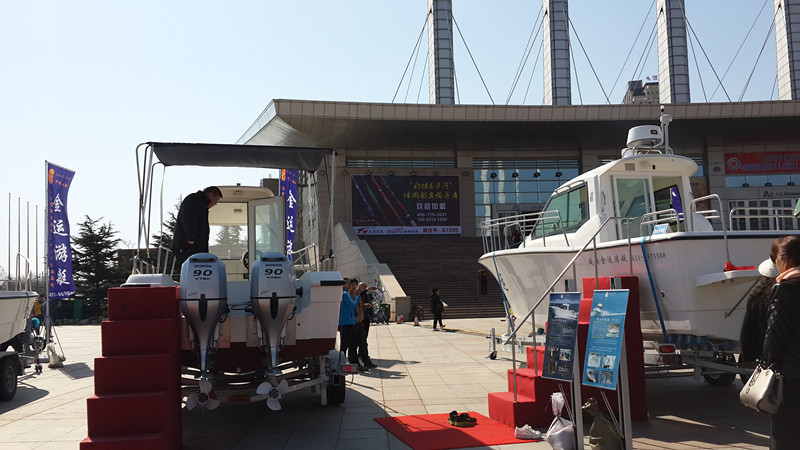 "Fishing as a medium, get together in Weihai", this Weihai Spring Fishing Tackle and Accessories Expo has once again created a new height and achieved a complete success under the top boost of many exhibitors, buyers and sea fishing enthusiasts who came here in admiration.