A "Utopia" on the sea, a floating miniature city
---
This is a sailing yacht called "Utopia" designed by British designer Nigel Gee, with a very different construction from traditional sailing yachts. This amazing man-made island is actually the yacht of the future, which can sail anywhere. The design concept, as it is called, depicts what a yacht of the future might look like, i.e., one that has moved away from the shape of a boat. Yacht design firm BMT Nigel Gee designed the boat together with business partner Yacht Island Design.
This creation offers a bold and avant-garde portrayal of the future, breaking away from the traditional look of the model and unconstrained by any conventional design constraints. Measured at 100 meters in length and width, the yacht is the size of 11 present-day ship decks, with plenty of room to play with creation, and the design firm describes it as a complete miniature nation.
The structure of "Utopia" is very similar to the "City under the Sea" in the James Bond movies. The entire design is supported by four propellers, including 11 guest rooms with 360-degree panoramic views of the sea, four helipads, a marina and several swimming pools, just like a small city.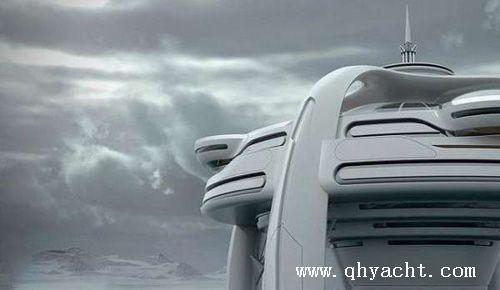 James Roy, the yacht's design director, sees "Utopia" as a challenge to the traditional boat building industry. "Previously, our designs for the "future" have always included elements of the present or the past. Traditionally, sailing boats were considered to be a means of transportation, so the design of sailing boats has been limited since ancient times. But 'Utopia' breaks that down, it's not a tourist tool, it's a place to live, an 'island' with a great view." Roy said.