Hello 2017, set sail and create brilliance again
---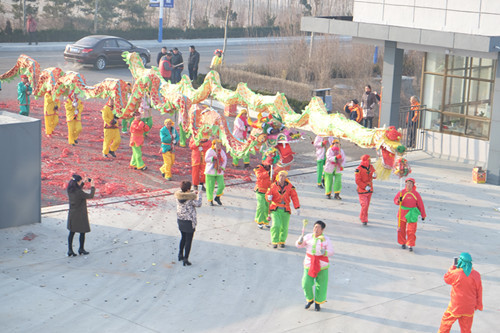 New year, new weather, the golden dragon to the golden luck.
The tiger leaps into the clouds, and the golden luck talents show their ambitions.
2016 we have worked hard to advance another load, 2017 we continue to start a new journey. Golden Fortune Yachts is grateful for your company all the way - to all the relatives who are concerned about us!
At the beginning of the new year, all the staff of Golden Fortune Yachts will keep the original intention, forge ahead, take customer needs as the guide, inherit the service concept, solidify the quality foundation, follow the market trend, and always provide customers with safe and high-speed, environmentally friendly and energy-saving, comfortable and durable, stylish and luxurious all kinds of fiberglass fishing boats, sea fishing boats, luxury yachts, business boats, sailboats, submarines and other related boats.
We will start the dance, look high and far, roll up our sleeves and do our best!
2017, JinYun yacht is looking forward to working with you to create a better future!