2017 hot boat list top - 8 meters professional sea fishing boat JY270
---
Basic parameters of JY270 boat
Length 8.06 meters, width 2.36 meters, depth 0.70 meters, design draft 0.30 meters, crew 4-6, fuel tank 150-200 liters, standard Mercury 150HP gasoline engine, range 150-180 nautical miles, wind resistance: Beaufort 6-7, wave height: 4 meters, yacht type: Class III yacht.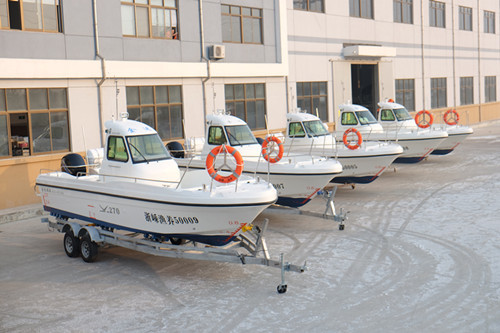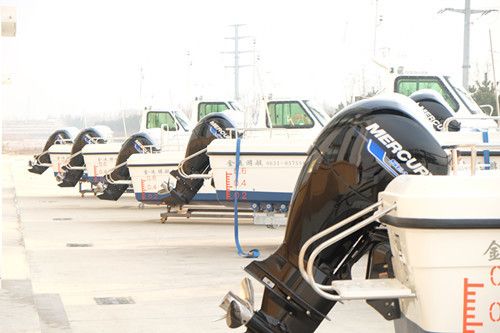 JY270 is a professional sea fishing boat designed to resist waves of 4 meters, which was built by Golden Fortune Yachts in 2017. Following the traditional white hull, based on ergonomics and the characteristics of the hull itself, extensive investigation of domestic waters and market conditions, the collection of professional R & D team and sea fishing people continue to innovate and improve, so that our boats stand out, more comfortable and professional on the basis of safety, high speed and energy saving. It is the only 8m small fishing boat in China that reaches the coastal navigation area (category III).
The hull generally adopts laminated structure, which is professionally designed to ensure the structural strength of the hull and reduce the weight of the hull, and is a perfect example of light weight and high strength of FRP boats. The hull type line has been tested by professional ship model, with low gliding starting speed and high gliding efficiency, which is 10-15% higher than the speed of the same type of ships and has good economy. And the hull has better wave resistance, less stall speed in wind and waves, less rocking motion and its coupling motion than the same type of ships, so the comfort and safety of navigation is greatly improved.