Construction of "Shandong Traffic School-Weihai Jingyun Yacht Intelligent Industrial Park" started
---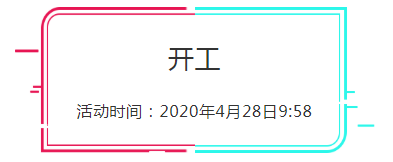 At 9:58 a.m. on April 28, 2020, the project of Shandong Traffic College and JinYun Yachting Intelligent Industrial Park was grandly held at Weihai JinYun Yachting Co., Ltd. The attendees of today's groundbreaking ceremony were Li Zhengtao, Vice President of Shandong Traffic College and Secretary of the Party Committee of Weihai Campus, Cheng Weiyuan, Deputy Secretary of the Discipline Inspection Committee of Shandong Traffic College, Lin Xianqi, Deputy Director of Laser Research Institute of Shandong Academy of Sciences, and Yu Wenhua, Chairman of Weihai JinYun Yachting Co.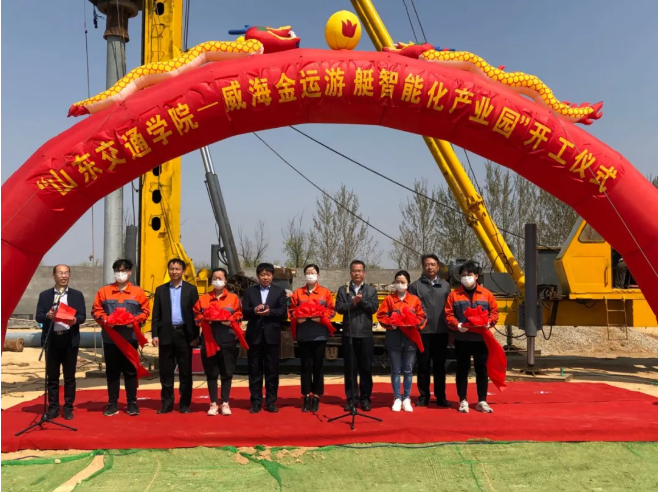 Since the production of Weihai JinYun yacht, the annual growth rate of 30%, a total of 16 utility model patents and 1 invention patent, successfully applied for the academician workstation in Shandong Province. 2020 in the face of the epidemic, JinYun yacht increase network marketing, change the marketing model, to create a new situation of online marketing. In the overall decline of the industry and the continued economic downturn, Golden Fortune Yachts still maintained a growth rate of more than 30% compared to the same period last year, showing strong momentum of development. In the first quarter, the company successfully signed a luxury yacht worth more than 6 million, stepping into the ranks of high-end yacht manufacturing.
Shandong Jiaotong Institute - Weihai JinYun Yachting Intelligent Industrial Park covers a total area of 40,000 square meters, with a total investment of 100 million RMB, all using intelligent manufacturing, the start of construction is the No. 3 workshop, the project will be completed at the end of November this year, the second phase of the project to reach production, will increase the production of various yachts more than 200, the actual increase in production capacity of more than 60 million yuan, greatly promote the development of Weihai JinYun Yachting Co. Ltd. and effectively promote the rapid development of high-end yachts and intelligent yachts in China.
The construction of the intelligent yacht industrial park will open the strategic cooperation between JinYunYacht and Shandong Traffic College, accelerate the research and development in the field of unmanned boat driving and intelligent yachts, and change from the follower to the leader of the industry. The start of construction is only the first step of school-enterprise cooperation between Shandong Jiaotong Institute and Weihai Jingyun Yachts. Through the construction of the industrial park, the two sides will further strengthen in-depth cooperation, increase investment in research and development, create a new situation of intelligent yachts, and make Shandong Jiaotong Institute - Weihai Jingyun Yachts Intelligent Industrial Park a leading intelligent yacht specialization park in China, and become a yacht industrial park with certain influence in China.